Looking for online auto repair help? I know you're faced with many choices. The purpose of this website is to provide tested and proven high quality automotive resources that can make choosing less painful. My name is Mark and I've been turning wrenches for 30 years professionally. I built this site to connect people with professional level information.
Expert Auto Repair Tip:
Take it from someone who knows...Having the
online repair manual
is a life-saver when it comes to DIY auto repair and maintenance. Whether you are working on a
Ford
,
BMW
,
Dodge
, or something more exotic; we probably have the manual you need.
DIY mechanics can waste a lot of time searching for free answers, when a few dollars spent in the right place could bring their auto repair game to the next level. Forums can help, but they often lack quality. You don't find many dealership mechanics on them anymore. However, you will find them on Just Answer because they're compensated for time and effort. You can learn about the site on the car repair help page.
Fixing Cars at Home
Home car and truck repairs is a fast growing segment in the automotive industry. Every day new tools and information are being released to help the driveway mechanic get the job done cheaper and easier.
Mitchell repair manuals is a good example of this progress. They have moved their information to an online data base that can be accessed by any web browser. Its like a website just for your vehicle. Clicking on the picture to the left will take you to the vehicle selection screen. You control the cost by selecting 1 week or 1 year one time subscriptions.
You can have professional results, learn some new skills and save money along the way. Hopefully this online auto repair website will open your mind to the possibilities of fixing minor and major car problems yourself.  Here you will find car repair advice and unique automobile resources. The how to fix my old car blog is growing fast and contains about 60 articles already.
How to Repair Your Car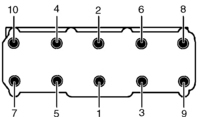 I often find myself reaching for the help that an auto repair manual can provide. It is not a sign of weakness! I'm not a walking memory bank. I find it necessary to consult the service manual for many things. For example torque specifications and bolt tightening patterns.
There is just no way to remember this kind of automotive information for hundreds of cars. Also instead of educated guessing at whats wrong with a vehicle I prefer to follow repair diagrams and diagnostic tree charts. This is the quickest way to fix an older car. The only thing that is different now as opposed to when I first got in the business is all this information is now available online.
Recent Posts About Car Repairs
The Online Auto Repair Blog is updated regularly with the latest auto repair tips as well as advice for buying a car and more. Browse through the most recent posts and feel free to visit any individual page that interests you!