A site visitor asked me how to handle his
car radio problems
. So I decided to write a quick article about how we handled radio problems at the dealerships I worked for. The short answer is we would do some basic checks and then send the unit out for repair if the problem was internal. The Company we used was Called
H&R Factory radio repair
. They do deal directly with the general public.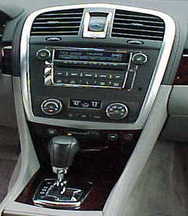 Expert Auto Repair Tip:
Take it from someone who knows...Having the
online repair manual
is a life-saver when it comes to DIY auto repair and maintenance. Whether you are working on a
Ford
,
BMW
,
Dodge
, or something more exotic; we probably have the manual you need.
First of all the kind of car radios we are talking about would be factory installed units not aftermarket ones. In the case of the site visitor that asked the original question his specific radio problem was poor reception and a ticking sound from the CD player.
When your factory car audio system has problems there are a few things that you can check. The first thing would be to make sure that the fuses are good. Your owner's manual in most cases will identify which fuses power the radio. Some car manufacturers will use more than one fuse to power the audio unit.
Also note on some factory car radios that there will be an additional fuse in the back of the unit itself. On some models you may have to pull the radio out to gain access to this separate fuse. Another thing that you can check would be the antenna.
You can check to make sure that the antenna is properly plugged in to the back of the factory car radio unit. It is not unheard of to see this connection loosened or back out due to vibration or the vehicle slamming potholes.
The other thing that you can check is to verify that the antenna height is correct. Some vehicles are equipped with manual antenna masts that can be pushed down when the vehicle goes through car-washes. You want to make sure that the antenna is fully extended.
You can also test the car antenna with an ohm meter. The antenna mast should be isolated from the antenna base. If you connect one end of an automotive meter to the top of the mast and the other end to the mounting base there should be no continuity and the ohm meter should read open or out of limits when the resistance scale is selected.
Car radio reception problems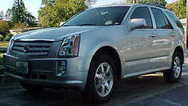 On my own vehicle which is a 2009 Cadillac SRX the factory audio unit is capable of receiving satellite radio. This is an attractive option that can eliminate many car radio problems when it comes to pulling in stations.
Satellite radio can provide high quality reception that is not interrupted by distance from the transmitting station. In my case it is a factory installed option but you can get satellite radios as an add-on option. Satellite radios pick up sound waves transmitted from satellites in orbit around the Earth.
Since the radio waves are transmitted by more than one satellite at all times and each in their own orbit one radio station can be heard from coast to coast. Note that although distance does not hamper the reception the radio waves cannot penetrate some buildings or even long tunnels. If you are going through the Lincoln Tunnel you are going to lose your satellite radio station.
If you're interested in learning more about car audio systems in general I have a dedicated section on my other website that discusses both factory and aftermarket stereos and car alarms. If you would like to see the latest articles posted on this website this next link takes you to the online auto repair blog from this page about car radio problems.