Today I am posting the
belt diagram for the Cadillac V-8
specifically the
4.6 L engine
. In the Cadillac world this engine is nicknamed the Northstar. From what I can tell this belt diagram will work on other Northstar series V-8 engines regardless of the displacement.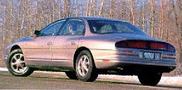 1993 Oldsmobile Aurora
For a very short period of time the Cadillac V-8 could be found in some Pontiac's, Buick's and Oldsmobile cars like the Oldsmobile Aurora as 4.0 L V-8. I happen to be a big fan of this engine because of its tremendous power to weight ratio. My first vivid memory of this engine was when it first came on the scene in 1993 installed as the only option on the brand-new Cadillac Allante. I have a  full size picture of the Mary Kay Pink Cadillac below.
Without further delay here is your belt diagram for the Cadillac V-8 4.6 L Northstar engine. I hope you click the read more button and see why I like this engine and learn a little more about the history and future of it.
Cadillac V-8 belt diagram 4.6 L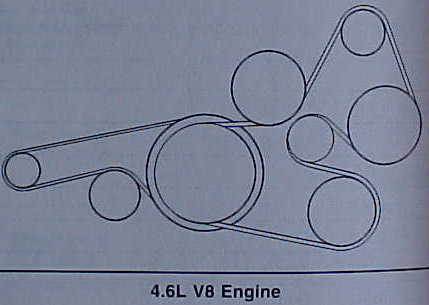 Cadillac v8 belt diagram
Expert Auto Repair Tip:
Take it from someone who knows...Having the
online repair manual
is a life-saver when it comes to DIY auto repair and maintenance. Whether you are working on a
Ford
,
BMW
,
Dodge
, or something more exotic; we probably have the manual you need.
Remember 93 was a time when engines produced tiny amounts of horsepower but this engine was pumping out nearly 300 hp and 315 foot pounds of torque from an extremely light weight all aluminum 90° V8 package.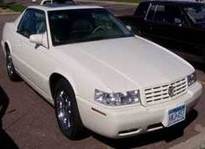 2002 Eldorado ETC
I worked at a multi-franchise Pontiac Cadillac dealer at the time and remember my first ride in a Cadillac Allante. Mary Kay cosmetics was also big at the time and this car was also available in Mary Kay pink and was primarily a convertible two door sports car but you could get a removable hardtop option.
In 1995 to 4.6 L V-8 broke the 300 hp barrier and standard equipment in one of the most popular Cadillac of all times. This was the Eldorado ETC and the Seville STS which was a four-door version of the same car. This was the perfect platform for genuine wood grain trim and leather appointments. Cadillac was now producing cars that where pure luxury and a joy to drive.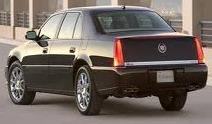 The 4.6 L engine stayed around a while unchanged. In 2006 Northstar V8 Cadillac engine found its way into the Deville touring sedan. Better known too many as the DTS. I was surprised to see that Pauli D. from the Jersey shore drives a Cadillac DTS with the Northstar V-8 as his primary transportation. I believe Pauly D's car is a 2009 model year but I'm not sure on that.
The Northstar system as a standard stainless steel exhaust that can often last a lifetime of the vehicle as compared to a state mental system that is prone to ride out and need maintenance. Also a telltale sign on a Northstar equipped DTS is the Quad Tip exhaust. This is a very aggressive sporty look for a vehicle that might be confused for a grandma's car. But if this car is good enough for Pauly D it's good enough for me.
It looks like the future of the Northstar is not good. The go to v8 engine is now the Super charged 6.0L GM v8 putting out 556 hp in the CTS-V. The 4.6L had a good run. Most engines are not in production this long!
If you are looking for belt diagrams for other popular engines this next link will take you back to the diagrams section from this page that has the Cadillac v-8 belt diagram. If you are looking for Timing belts I have a must read article about the availability of timing belt kits. For more stories and auto repair information this next link will take you back to the blog for online auto repair.