The popularity of fixing old cars rises and falls with the state of the economy. Once again people are leaning towards repairing that old car as opposed to buying a new one.
Some adventurous people have decided to try to fix it themselves.
Diy auto repair

TPS Sensor
Expert Auto Repair Tip:
Take it from someone who knows...Having the
online repair manual
is a life-saver when it comes to DIY auto repair and maintenance. Whether you are working on a
Ford
,
BMW
,
Dodge
, or something more exotic; we probably have the manual you need.
These bold people willing to learn a new skill, truly earn my respect and admiration.
There is no question that do-it-yourself auto repair can save money if applied properly.
The trick is to perform only the work that is needed and avoid replacing parts that are not required.
It is very tempting to start throwing parts like a throttle position sensor at the vehicle in the hopes it will solve the car problems.
This procedure usually leads to disappointment and expenditures that would have exceeded having someone else fix the car for you.
My main advice is to learn about your vehicle. Spend the money and purchase service manuals or reference materials that will support your repairs.
Since your relationship with your car is most likely a long-term affair this would be considered a good investment.
Old vehicles are getting older

My old Chevy
Just a few years ago the average motorist would keep their car for around five years. Now the average age of vehicle ownership is 7 to 10 years.
When doing some research about fixing old cars I've found some reports that state that most major repair and overhaul work performed in both dealerships and independent garages are on vehicles of the average age of seven years.
In the auto repair business this is known as gravy work. There are no warranties to deal with and the repairs are paid for in cash. There is also plenty of work that needs to be done on these older vehicles.
Even though these vehicles are aging does not mean that they are not complex. The repair that is required may be beyond the ability of the average do-it-yourself car mechanic.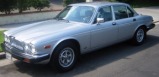 Fixing Old Cars
There also may be instances where special tools and equipment are required. As mentioned above it is important to completely research the problems you're having with your vehicle before you attempt repairs.
Also some people would say, okay I purchased a repair manual and spent a lot of time learning about the problem and now I can't fix it. This is not wasted time or wasted money.
When you are forced to take your vehicle in for the repair you will be able to discuss the expenses and the repairs themselves as an educated consumer. This is the most effective way at the receiving fair pricing and timely service.
As a professional auto mechanic I can tell you that I truly respect somebody who takes the time to learn about their vehicle and the repairs required.
In many cases you will find that the shop and the mechanic will go the extra mile to make sure that there educated consumer is completely satisfied.
Go back to the Online Auto Repair Blog for the latests posts.