Many mechanic career opportunities exist that are not well known. I am currently employed as a fleet service technician servicing mostly diesel equipment. I have been doing this for the last five years and it's a good job.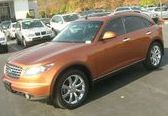 New car dealer
Prior to this my mechanic career had taken me the route of the new car dealership technician. I held this position for about 20 years and worked for about six or seven different new car dealerships. It is commonplace to switch jobs several times in a mechanics career.
Although there are always exceptions to the rule. A real life example would be my first dealership when my mechanic career first started. Me and my best friend were hired right out of high school by a local Pontiac dealership.
Expert Auto Repair Tip:
Take it from someone who knows...Having the
online repair manual
is a life-saver when it comes to DIY auto repair and maintenance. Whether you are working on a
Ford
,
BMW
,
Dodge
, or something more exotic; we probably have the manual you need.
After we completed our training and passed our ASE certification tests I moved on for more money. My buddy stayed planted at that dealership and still works there today.
Working at the same place for 25 years has allowed him to build up a nice retirement fund and it was looking like he would be able to retire much sooner than me who continued to jump around to different new car dealers.
His plan was working great until the economy crashed and his retirement fund was cut in half by losses. Added to this the fact that Pontiac has been slated to be discontinued by General Motors and my friend is not in such a good position.
Mechanic career opportunities at dealerships


Ford service Dept
Maybe if he worked for Ford instead of Pontiac the situation would be different. But you know what they say hindsight is 2020. And when he started this position 25 years ago Pontiac was one of the strongest selling product lines in America.
When it comes to a mechanics career the dealership level technician is considered an affluent position as compared to a quick lube mechanic. An advantage of working at a new car dealership service center is the ongoing training in cutting edge technology.
A mechanic career in the dealership has a few other advantages like, factory backed technical training, shop equipment, and your opportunity for fixing cars that employ the latest technologies are at the top of the list.
At The dealership you have the opportunity to become very skillful in working on the vehicles that you service. It is easier to separate and concentrate on one brand and type of vehicle and become a true expert on that product line.
If you work for an independent repair facility you are exposed to so many different vehicles is very hard to become an expert on every single one of these. Jack of all trades and master of none comes to mind.
How dealership service departments work


Mechanics
A new vehicle dealership can serve as a direct link between the vehicle manufacturer and customer buying the automobile. In most cases these new car dealerships are privately owned and operated.
Most of these new car stores are franchised operation which means the owner has signed a contract with a particular automobile manufacturer and has agreed to service and sell their vehicles.
Sometimes this is an exclusive agreement where the owner of the business agrees not to sell any other brands. In this case the car manufacturer will have a lot of control over the entire business and will set policies for sales and service.
As far as the service department goes the primary mission will be to keep customers satisfied by providing warranty service on the purchased automobile. For this reason the need for good mechanics will only increase.
In the case of warranty work the customer is not charged for necessary repairs. The dealership and in turn the mechanic are paid by the vehicle manufacturer to perform these needed repairs.
The carmaker in an effort to control costs will supply the dealership service department with the necessary training, special tools and equipment, and the latest information in repairing trends to help cut down the time effort and parts used to repair vehicles.
This is why a mechanics career opportunities can be accelerated while working in one of these departments. It is in the manufacturer's best interest that the mechanics working on its vehicles become extremely efficient at repairing them.
Putting yourself in front of all this training and support can be a good career move. For more information and car repair Faq's visit the blog auto repair.